Tyler Greenfield / Kevin James
My name is Tyler Greenfield. I consider myself a professional musician. I started seriously writing songs in the mid 90s,With a few attempts in the 80s. I have been in cover bands from South Florida, Georgia and Pittsburgh where I currently live . 
My song writing partner, who lives in Atlanta Ga . 
Met Marc-Alan Barnette at numerous song writing festivals and insisted we get together with him and do his song writing tour.   
We arrived in Nashville on a Wednesday and were with Marc at ten am on Thursday.  
After the introductions Marc went right to work with us. He gave us an overview of the next two days. We played some of our material for him . Marc gave us incredible ideas to make our material better. 
We discussed what our goals were as songwriters, and how we would get there. 
Marc-A Barnette is the songwriters song writer. He kept us at ease and put us in an amazing creative space. 
For two nights in a row Marc took us to song writer rounds. We had the opportunity to perform our songs with him in front of other writers. 
We received feedback on our songs and found ourselves amongst amazing song writers.  
The experience boosted our confidence. Marc was our coach.  
We ended the tour with a song writing session with Marc. We were part of his process on song construction. We learned so much. 
I honestly did not want this to end. Marc has follow up sessions that we will doing . 
My take away from all this . You only know what you know. Marc will help you get out of your creative rut and get you back on a path of creativity. I also feel like we left as friends. Every tour is personal . 
Thank you Marc -A Barnette for such a great experience. We will see you in three months and I am sure beyond that 
Best Regards 
Tyler Greenfield 
KEVIN JAMES (SAME TOUR) 
Marc, I just wanted to drop you a line to tell you how informative and fun the songwriter tour was. The amount of information that my writing partner and I received was overwhelming. From the creative aspect to the business end, you answered questions I had before I could even ask. I will back in a few months to continue into the "future" part of the tour. Making so many contacts was incredible and I can see them being supportive in the future. In closing, I would recommend any songwriter to take your tour, seasoned writer or just starting out, they can't go wrong.  
Thanks again and we'll see you soon, 
Kevin James 
PS, DON'T SUCK!!!! 
Julie Moriva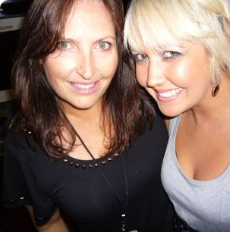 Marc-Alan has been an incredible mentor to me on my songwriting journey. He is an excellent song writing and performance coach who is now helping my daughter strengthen her writing and performance skills. I owe much of my strength as a songwriter to Marc's insightful song critiques and his knowledge of both the craft and the business. I made the choice to invest in learning from one of Nashville's finest songsmiths...a decision that has played a key role in helping me to be the songwriter I am today!

Julie Moriva - Songwriter / Big 98 Publishing 
www.myspace.com/juliecartermoriva 
 
---
---
Meghan Linsey of "Steel Magnolia"

M
arc Alan Barnette is the great "connector" and teacher. When I moved to town in 2004 he was one of the first people I met.Generously, he helped me facilitate relationships with several songwriters.. Including one of my most important relationships with my best friend and co-writer, Julie Moriva. Because of the connections I made I stayed busy in the studio singing demos. The time I spent in the studio with Marc definitely helped me sharpen my skills... and is one of the reasons that I am able to "hang" at the level I'm at today.

Meghan Linsey - Artist 
http://meghanlinsey.com/
---
---
Frankie Ballard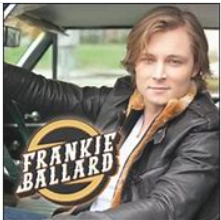 Check out Frankie Ballards website and bio on his home page for more information.  http://www.frankieballard.com/bio 

..."Songwriters Marc Alan Barnette and Walt Aldridge became boosters, collaborators and friends. Marc produced Electric Hillbilly, a CD for Frankie to sell at his Michigan shows. Up there, Frankie won Kenny Chesney's "Next Big Star" regional talent contest. This led to him opening for the superstar at two Michigan arena shows in the spring of 2008."..

Frankie Ballard
www.frankieballard.com 
 
---
---
John Maison

"Marc Allen Barnette, has been the single largest key to success in my music career. "



M

arc has taught me everything there is to know about the music business. From songwriting to live performance, to behind the scenes networking, Marc has helped me develop the skills needed to have a successful career. A one day session with Marc is all that is needed to open your eyes to everything you are doing wrong. Marc has been able to direct me away from wasting time, money, and poor decisions that I would have made, without his direction.

Since working with Marc, I have secured a record deal, shared the stage with countless major acts, received national exposure on GAC, and have received radio airplay nationwide. Thanks Marc!

John Maison - Artist / Songwriter

www.johnmaison.com
---
---
Jimbeau Hinson - Hit Songwriter

M
arc Alan Barnette, is the singing-est unsung name in Nashville. His powerful voice and stage presence can only be described as intense and entirely entertaining. I've done so many shows with Marc over the years and always feel completely at ease with his timing, his humor, and his heart. We have hit many a stage and witnessed mouths agape turn to smiles, and explode into applause. Always a treat to work with MAB. He is also very generous with his time and talents to those coming up in the ranks of writing and performing. He provides a great service with a no bull approach to grabbing the next rung on the ladder. He is my friend and I am one of his biggest fans. Love the guy!

Jimbeau Hinson - Hit Songwriter (Party Crowd; Setting Fancy Free)
www.myspace.com/jimbeauhinson

---
---
Joie Scott - Hit Songwriter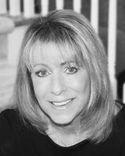 W
orking with Marc is like a masters course in the music business rolled up into one knowledgeable, talented and energetic nutshell. There is absolutely no one else out there who provides a better over-all learning experience on what to do and, just as important, what NOT to do, to better your chances of success. Speaking from my own personal experience with Marc ... he gives a thousand percent of himself to every person that he works with because of his genuine, unselfish desire to help others succeed.

I love that guy!

Joie Scott - Hit Songwriter (Not That Different; Shoes)
www.myspace.com/joiescott

---
---
Gary Hannan - Hit Songwriter
Jennifer Kinley of "The Kinley's"

M
arc-Alan is someone I have known for years and is someone who has always been a loyal and trustworthy friend. I feel like we have "grown up together" in this crazy, often challenging, but always interesting town. He has an incomparable passion for his craft, which has always been inspiring to me. His talent and commitment have resulted in his rise to success in the music business, which is a very common but rarely achieved goal in Nashville. He has been in the Nashville music scene for years and is a wealth of knowledge when it comes to his craft and how this city works.

But as amazing as he is when he sits down with his guitar and channels his gift of putting together lyrics and a melody...and as amazing as he is when he gets up on stage and guarantees a fun and entertaining show...there is something much more important to me.

He'll always be more than just a friend...he is part of my family.

Love you Marc!!!

Jennifer Kinley - Sony Recording Artist

http://www.myspace.com/kinleys
http://myplay.com/artists/the-kinleys
---
---